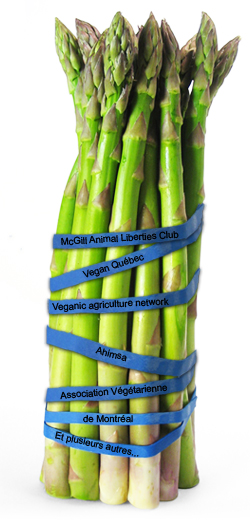 I have been meaning to post a recipe since forever, I swear. But life has kept me more busy that I had ever imagined, with a big insanely quick move related to another event I hope to be able to write about soon!
For today though, I wanted to post this event mentioned in the post's title that is coming up in Montreal: It's the 4th edition of the Big Veggie Gathering, on December 4th at noon! At the HEC once again, there will be a Vegan Potluck (with best dish contest), speakers, a culinary demo and kiosks.
We will be there with
Viva Granola Vegan Store
once again! We can't bring all our inventory with us though so if you are attending and there is something in particular you would like to see, just send us a quick email and we'll do our best to include it =)
All the details for the Big Veggie Gathering can be found here!